The Shakespeare in Shoreditch Festival:
4 new plays. 4 amazing spaces. 400 years.
20th – 30th April 2016
After the sell-out success of 2014 the festival returned from 20th - 30th April for plays and performance inspired by Shoreditch, Shakespeare and Storms. Audiences joined us in Shoreditch - the home of London's first theatres - for talks, workshops, film screenings and a chance to celebrate the Bard's unique connection to East London. We introduced 4 exciting plays in 4 incredible locations across Shoreditch.
Grey Man by Lulu Raczka, directed by Robyn Winfield-Smith
Maya knows a lot of good scary stories. Loads. Too many really. She hates them. But why then, is she telling them all to us? Two sisters grow up on either side of a bedroom wall, one tells the stories, and the other hears them.
The H-Word by David Watson, directed by Emma Baggott
On the trendiest side of London's most happening street – The H-Word. A place for everyone. A place where people can be themselves. A café for the future, but haunted by the past, in a play about spirits, belonging and gentrification.
Pelican Daughters by Amy Rosenthal, directed by Kay Michael.
A reversal of King Lear set in the shifting landscape of East London, Pelican Daughters is about sibling rivalry, filial bonds and the inescapability of our roots.
This is Art by Charlene James, directed by Hannah Banister
Set at the Desdemona Gallery in an ever-changing Hoxton, This is Art explores jealousy, betrayal and how we make a mark to express who we really are.
The Festival Hub at BL-NK
Our festival hub was situated at BL-NK, 27 Curtain Road.
BL-NK, located on Curtain Road in Shoreditch, is a unique, 4,500 Sq ft mixed purpose urban-space that has been created by the London Borough of Hackney to provide a stage that celebrates and supports East London as one of the most exciting, creative, cultural as well as commercial and technological clusters in Europe, if not the world.
Set over three floors, the venue provides versatile and flexible event spaces; a relaxed and friendly café; a 1st floor bar with roof terrace; a gallery space and a number of meeting rooms available to every business based in Hackney and beyond.
From 20th - 30th April BL-NK was populated with workshops, pop-up performances, post-show discussions, documentaries and film-screenings.
Audiences also had the chance to contribute a story, anecdote or memory to The Story Map of Hackney.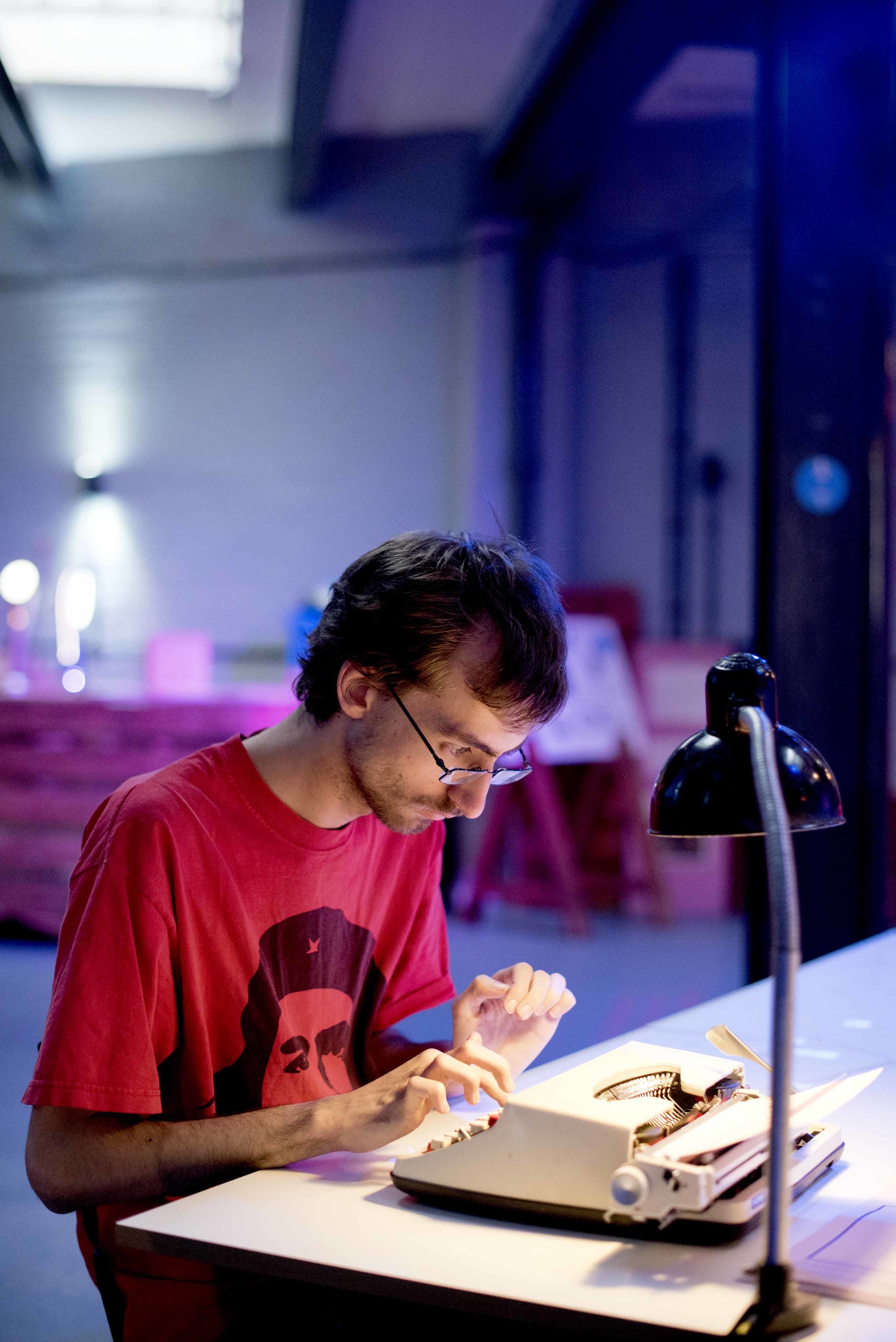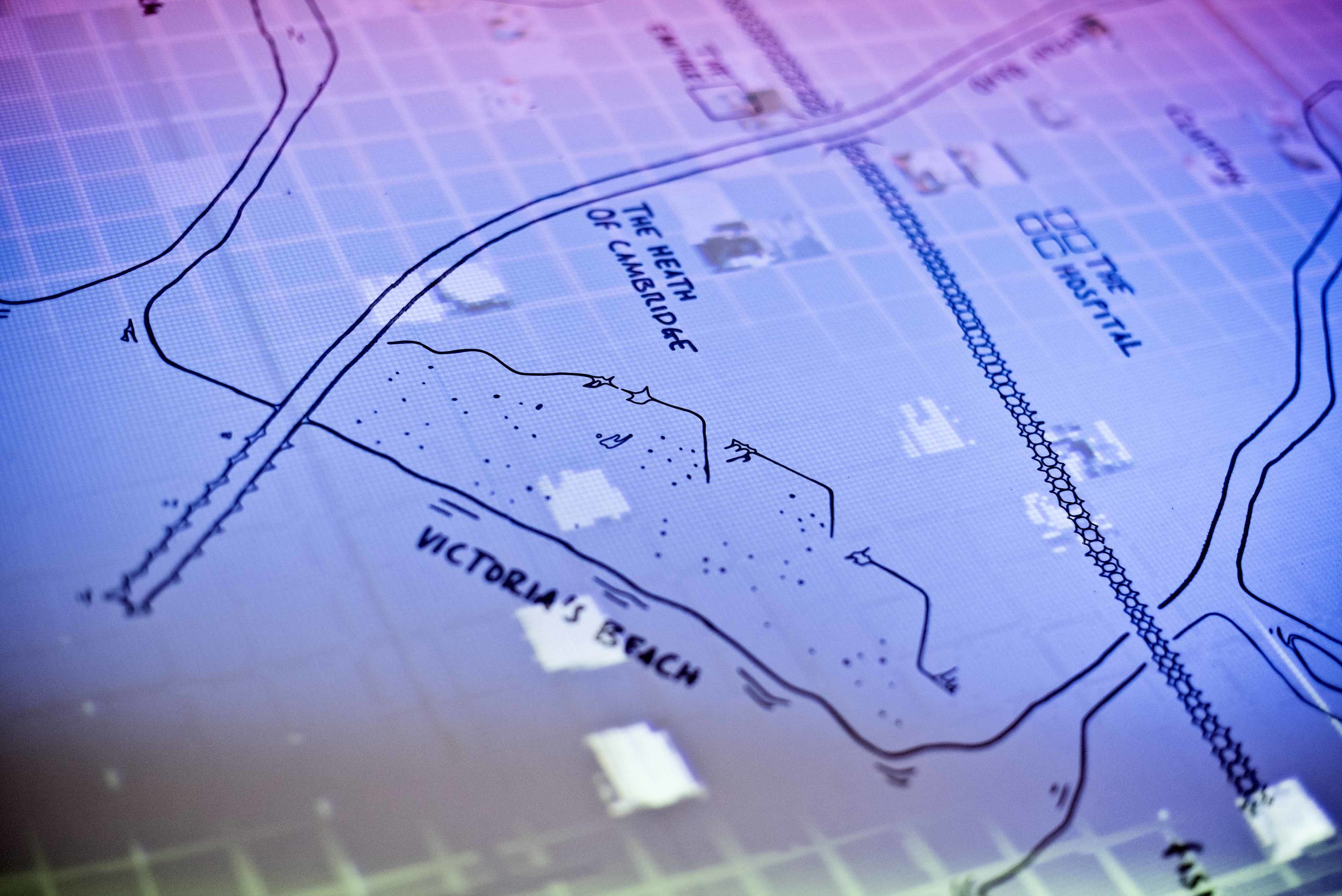 The 2016 Festival wouldn't have been possible without the following organisations:
The festival was produced in collaboration with RIFT. Our partners were Hackney Council, British Land, BL-NK, New Diorama and The Creative Exchange.
The Rude Mechanicals was only made possible thanks to the generous support of the Hackney Community Fund.
The 2016 Festival was sponsored by Principal Tower.
We thank British Land for their generous support of Shakespeare in Shoreditch.